Get-it-Done Groups!
Support, Structure, and Achievement
I know what I need to do. I'm smart. I know how to do it. I should just do it. But somehow, it never quite gets done.

— Everyone who has to control their own time, about some part of their life
It Happens to High Achievers. They Just Don't Talk About It.
Are there important goals you're not achieving, results you're not getting, progress you're not making?
You're a smart person. You are capable. You "should" be able to get everything done, to reach your goals, and to keep moving. You're even busy all the time. But somehow, some things are still behind, every single week. And some projects are still not quite done. And those prospecting calls, expense reports, and projects still often get done late. It feels terrible to know what to do and still not have it happen.
I hear this from high achievers all the time. Pretty much everyone procrastinates. Pretty much everyone neglects some areas of their life or business. Sometimes, they have to. Tradeoffs are necessary to reach certain goals.
But other times, it's procrastination and foot-dragging, plain and simple. But high achievers? We never admit it. Not out loud.
Willpower doesn't work
​I'm Stever Robbins, host of the Get-It-Done Guy podcast. from 2007 to 2019. After almost two decades of working for myself, I've realized that frankly, I haven't made nearly as much progress as I've wanted, on any level: career, specific 2-3 year initiatives, etc. Some deep self-reflection has led me to realize that when it comes to managing myself, I'm just not very good at it.
Everyone has parts of the business they're not good at—prospecting, follow-up, administration. Everyone has projects they need to complete but are stalled. That website redesign? It's amazing how many months it can take, even though it's just five concentrated hours worth of work. Or putting together that speaker's packet that's been under construction for six months.
To make matters worse, the urgent can drive out the important. It's hard to keep your eye on building a long-term business when you're busy trying to placate that angry client, who isn't very profitable, who takes up 20% of your time, but who was your oldest client and … and … you can't possibly let them down when they stuck with you through the early days, right?
The Tool You Believe Will Help, Won't. It Will Betray You.
The first tool anyone reaches for in 2018 is their smartphone and an app. Want to lose weight? Quantify yourself with an app! Want to meet people? Grab an app and start swiping. Want to get smarter? There's an app for that.
None of those apps will help you get moving. No amount of Getting Things Done. No Pomodoro timers. No prioritization matrices. Because the problem is that your brain is smart enough to know that smartphones and apps are nothing but fancy rocks with colorful screens. And rocks just don't matter very much.
What does matter?
People.
I recorded a 10-minute video for the pre-pilot where I describe my thoughts in a bit more detail. Please disregard the dates mentioned in the video.
We're Wired to Respond to People, Community, and Support.
You know when things get done? When other people are involved. For a decade, I've run "Do-it Days" to use community support to help get things done. The 200-page final draft of my second book, Get-It-Done Guy's 9 Steps to Work Less and Do More, was written in a sprint of 20 Do-It Days. They work.
If people contact can make such a difference in one day, maybe it can also help across weeks and/or months for larger initiatives. I'm creating a program to try this out.
The basic idea is simple: we'll manage each other. The way a good manager would. We'll share our long-term goals and initiatives. When we get stalled, we'll help each other get unstuck. When we get distracted, we'll help each other get back on track. When we're scared or procrastinating, we'll help each other move forward.
Do we have productivity tools? You bet. But using tools effectively requires changing behavior. And that takes support.
Your Get-It-Done Group is also a community. Over the course of the Get-It-Done Group, your cohort will support each other in reaching your goals. By the end of the program, you won't just check off a bunch of goals, you'll have a full-on support community.
It's better to do the right task poorly than be super-efficiently going in the wrong direction!
The Right Support Can Help You Do Anything. Yes, ​Anything.
We have an ongoing community of Get-it-Done Groups so far, and not only does the program work, it works very, very well. Attendees used Get-it-Done Groups to establish new routines, finish projects, and tackle things that had stalled:
Finish building a product that has been under construction for the last year.
Find the "one thing" to orient a business around, and align the business strategy in that new direction.
Consolidate a dozen different products and brands under a single umbrella.
Plow through intense client workload at the height of tax season.
Begin incorporating personal branding into ongoing marketing, and then into a full set of business-building experiments.
The quarterly Get-It-Done Group will also lend itself to projects that take more time to come to fruition:
Experimenting with different marketing strategies.
Writing a thesis.
Testing different business brands.
Rehearsing for a performance.
Creating a web site and online presence.
Doing a job hunt.
Taking a course to acquire a new skill.
​Though there will be some tips and techniques, this isn't about tons of tips or classes. It isn't about efficiency—doing things quickly—it's about effectiveness—spending your time doing the tasks that will move you forward.
Get-it-Done Group Timeline
The program runs for a quarter. The schedule is subject to change, based on the needs of the group.
​
Week 1: Setting up infrastructure.
Week 2: Creating the daily accountabilibuddy check-in. Meet your accountabilibuddy. Do your initial check-ins and have our first Do-it Day, where we power through our most important activities using hourly accountability calls.
Week 3-11: Daily accountabilibuddy checkins. Weekly office hours so you can consult with me one-on-one for help moving forward. Twice-weekly Do-it Days. Twice-weekly tools webinars.
Week 12: Wrap-up, next steps, and program feedback.
Commit to making progress
The Get-it-Done Groups evolve to meet the needs of the community. I'll be creating modules and selecting tools to meet the needs of this group as they come up.
​
What you need to bring is a high level of engagement, a willingness to share feedback, and the willingness to be a strong accountabilibuddy and help someone else reach their goals.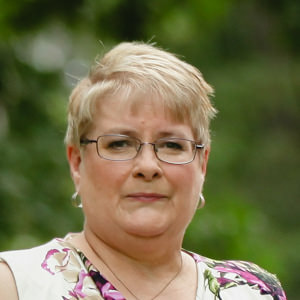 I had been thinking of starting a business for 2 years. In 3 weeks, I moved from idea to a concrete plan and conducted two experiments to test my plan. The support from Stever, my accountabilibuddy and the group made it possible. — Joyce K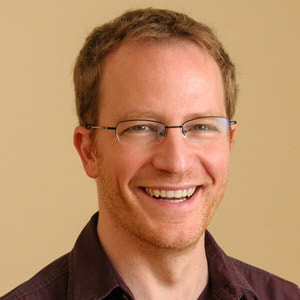 I determined what One Thing I should be focusing on in my business right now, and executed on that focus for a solid two weeks of real productivity. — Wes C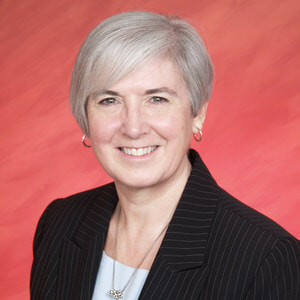 In three weeks, I was able to complete a marketing project as well as develop and schedule my marketing plan for a year. I also gained insights from Stever and the group that pushed me to make a phone call that resulted in a new work opportunity and encouraged me to experiment with my website in a way that grew my subscriber list by .03% in a few hours. — Beth P
To read more testimonials, click here!
But what about…
I have a chaotic travel and work schedule. This program was designed so you can do it from anywhere, at any time. With only a couple of exceptions, every element of the program will be recorded and you can work through it when it fits into your schedule. The only real-time coordination that's required is finding a time to check in weekdays with your accountabilibuddy for 5 minutes. Do-It Days and office hours, should you choose to use them, will also require some time synchronization.
I don't have enough time in the day for another program. Precisely! That's what this program addresses. It's designed to take only about 5-10 minutes a day. The power comes from how you design your initial check-in, so those 5-10 minutes orient you and trigger accountability towards whatever will get you furthest along.
​
I have a vacation scheduled for part of the time. That's fine. If your accountabilibuddy doesn't have the same vacation schedule, we'll find a temporary match to fill in when one of you is on vacation.
I already know everything I need to do. This program isn't about knowing; it's about doing. If you're moving as fast as you want, in the direction you want, this program isn't for you. But if you know you should be doing something that somehow just isn't getting done … Get-it-Done Groups will help you make progress.
Here's what you'll get from the program
In the program, you'll get an infrastructure and community to help you make rapid, continuous progress:
You'll make progress on your most important project for the duration of the program. This can be making progress on an ongoing project, establishing business routines, or starting something new from scratch.
You'll stay moving every day and align your to-do list with your longer-term goals with daily accountabilibuddy check-ins.
Your accountabilibuddy will help you get unstuck. If you can't get moving quickly, escalate to me and I'll help.
Tools for helping with procrastination, interruptions, fear, perfectionism, distraction/going off course, and aligning your daily/weekly/monthly/yearly goals. If you decide to use a tool, you'll incorporate it into your daily accountabilibuddy checkins.
Have turbo-charged productivity, get moving and stay focused with twice-weekly Do-It Days. Attendees will be asked to work at least half the day on projects that actually move their long-term goals forward.
Coaching anywhere you're stuck or having difficulty with open office hours every week.
You'll leave having made extreme progress on your project, your business operations and habits, or whatever primary goal you chose to pursue
Please feel free to reach out if you have questions and would like to discuss attending.